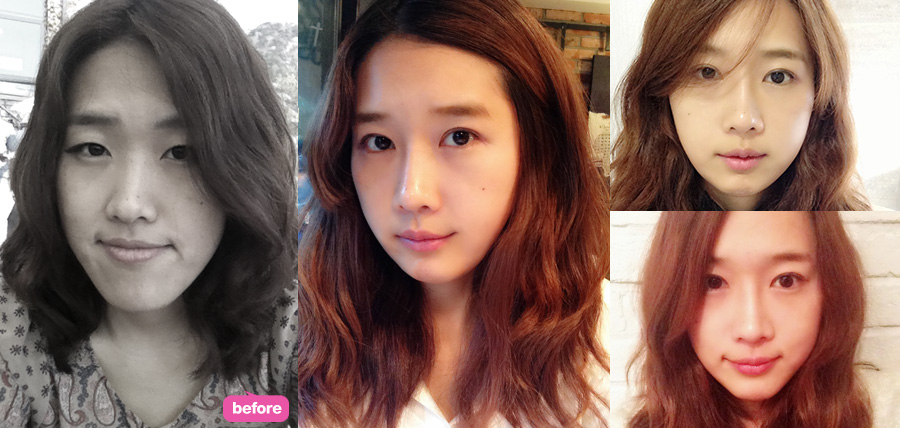 Concerns : Mandibular prognathism, Malocclusion
Type of surgery : No-tie double jaw surgery, V line square jaw reduction, Ptosis correction, Lateral hotz and lateral canthoplasty, Fat graft for forehead

Before the surgery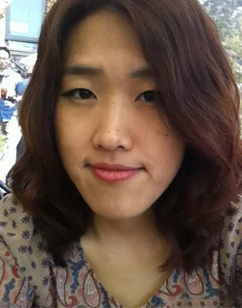 This is me before the surgery. Originally, I didn't have any problem of my apperance.
But one day I realized that I've been treated bad and unfairly in this society because of my appearance.
I thouight my ability and mind are most importnat thing, but my thoughts were slowly changing.
If the society cannot be changed, I thought I have to change myself. That is why I've decided to under go two jaw surgery.
I am very nervous but at the same time very looking forward to seeing my new face. I've decided to trust ID hospital because I've heard this hospital is most famous for the two jaw surgery.

3 days after surgery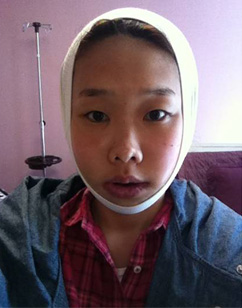 It's been 3 day since the surgery, I'm getting discharged now.
When I've finished the surgery, my nose and throat were very swollen so I could hardly speak.
But now I am able to talk a little bit and feel more comfortable compared to last few days.
This is the photo of me just after changing the clothe and wearing the compressive band.
It's really amazing that I don't have a long, protruding jaw, even it's still a lot swollen.
I'm going to eat well and recover quick, and keep you posted.

2 weeks from the surgery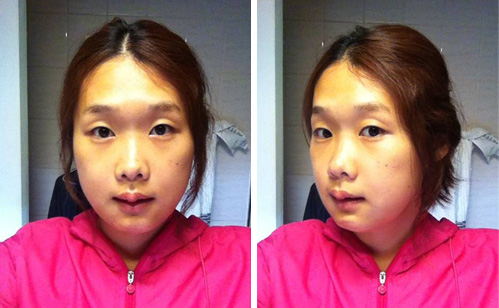 It's been 2 weeks since the surgery.
I don't think the swelling disappears as quick as I expected.
And my upper lip is severely swollen, looking more protruding.
I haven't been outside yet.
I've been eating only porridge or soups, but I've heard I can start eating soft things from now on.
So I'm thinking about having more various kind of food!

3 weeks from the surgery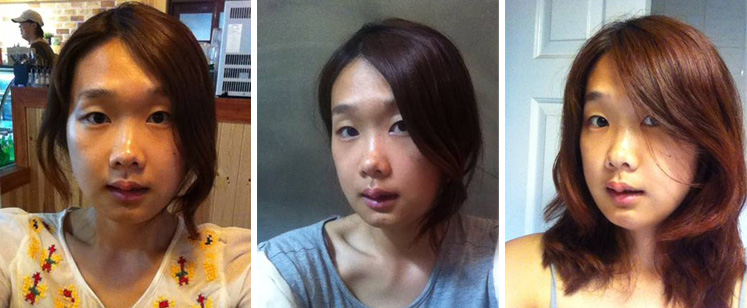 Swelling has been subsided a lot. My face is getting smaller and smaller everyday.
I've been meeting my friends and having meals outside, also doing study.
Before the surgery, people said I have strong impression because of my protruding and long jaw.
Now my image is completely different! It turns into more soft image.
Maybe it's because of the swelling...?

4 weeks from the surgery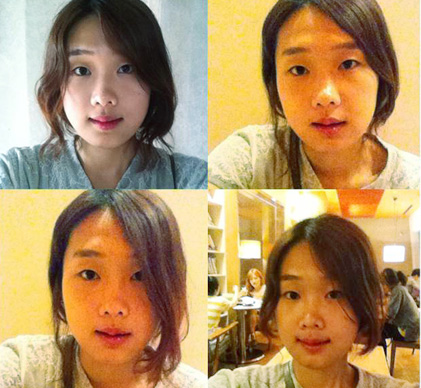 It's already been 1 month from the surgery!
I think the swelling almost gone. I'm starting to wear a make-up and go back to my daily life.
Especially, I had a lot of problem when I eat food because of the protruding lower teeth.
But after the surgery, malocclusion has been corrected so no more hassle!
Now I'm able to eat almost all food except really hard and chewy ones.
But I only have one concern, after the surgery, I've noticed that my eyes and nose look small and ugly. I didn't even care about these things. Maybe because my biggest concern has disappeared, that's why I started look other parts of my face.
So I'm thinking of getting nose and eye surgeries nowadays.

2 months from the surgery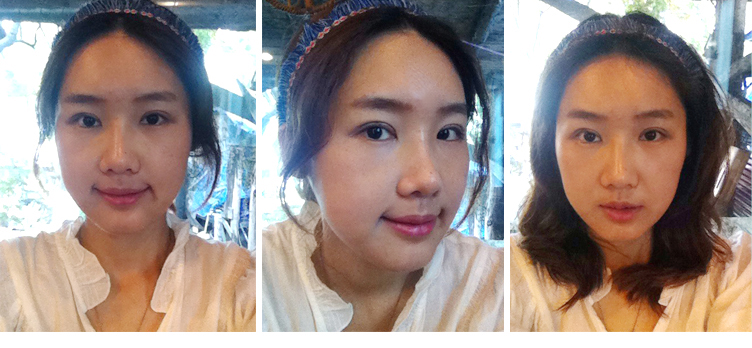 Hello! It's been 2 month from the two jaw surgery.
And 3 weeks from the nose and eye surgeries. My face has been drastically changed, I can't even remember my old face.
I'm enjoying looking at myself through the mirror , Hahaha
The weather is extremely hot today, so I had bingsoo (shaved ice) with my friends and took these pictures!
My nose surgery was so successful, all my friend is keep looking at my nose!

3 months from the surgery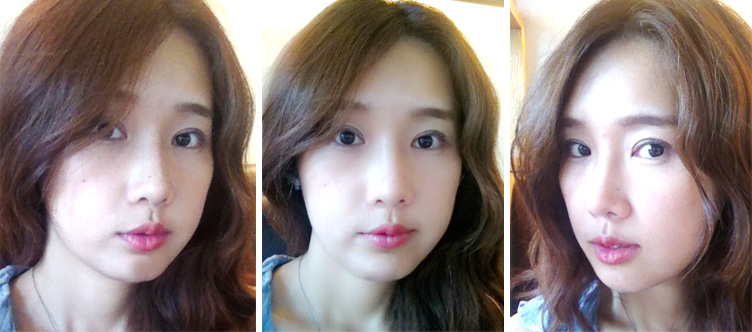 3 months since the two jaw surgery
2 months since the nose and eyes surgery
It's been a while taking selfies because I've been busy studying for the exam.
Now my nose and eyes look perfect, I'm really happy with every angle. So feminine :)
My face became a lot smaller and the jaw line has been more defined.
All my friends are jealous of me.
I've met some friends for the meeting and they didn't recognize me.
When I see them surprised of my dramatic change I feel so exciting!
These days, I want to go to the beach after the exam. I can't wait!

4 months from the surgery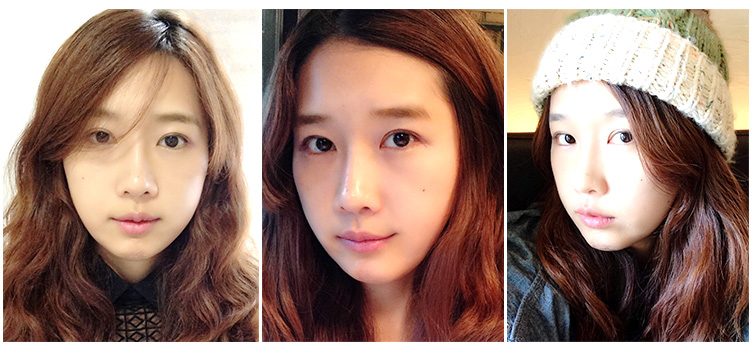 I went to Itaewon with my friends. I had some drink and bought some clothes for the new season.
It's really cold these days, I even wear a fur hat!
Swellings are almost gone, the people I've met after the surgery wouldn't recognized that I had a surgery.
I've been gaining some weight because I've been eating very well. But as the swelling reduces, my face becomes more and more pretty!
Nerves are coming back more quickly than I thought. I hope the post orthodontic treatment finishes soon!

7 months from the surgery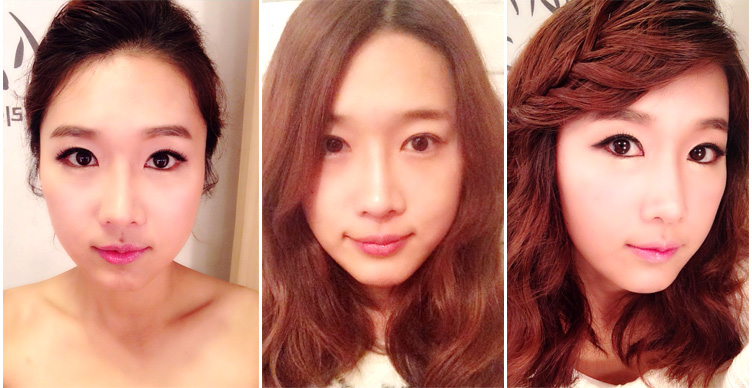 It's a new year!
I remember only spending time at library for the English test whole year.
This year, I want to get a good result on tests and have a decent job!
Nowdays many guys are asking me out. They treat me diffrently now that I have a prettier face.
I wish a good luck for everyone this new year!
Real people, real results
ID Hospital, where happier faces are discovered.
(From facial bone to eyes and nose plastic surgery)
ID hospital korea review
Tel (English Hotline):

+82-2-3496-9783

+82-2-3496-9783

/

+82-2-3496-9785

+82-2-3496-9785

/

+82-2-3496-9787

+82-2-3496-9787
Kakao ID: idhospitalkorea
Add us on whatsapp :

+821031875905
+821031875905
Address: ID Building 574-2 Shinsa-dong, Gangnam-gu, Seoul, South Korea
ID hospital korea review
ID hospital korea review
Eye surgery/Nose Surgery/ Fat Injection Surgery / eye job, nose job, dermal fat graft surgery / botox
breast augmentation, breast surgery, breast enlargement, breast job, boob job
K

orea cosmetic surgery / korea cosmetic plastic surgery / korea cosmetic plastic surgery before and after
korean cosmetic surgery / korea celebrity plastic surgery korea cosmetic surgery before and after (eye)
eye surgery / eye job / double eyelid surgery / eye revision surgery / secondary eyelid surgery
ptosis correction / non incision eyelid surgery / lower eyelid surgery / eyelid surgery / lateral canthoplasty
levator surgery / eyelid contouring surgery / lower blepharoplasty / upper blepharoplasty
epicanthoplasty / incision eyelid surgery
nose surgery / nose job / rhinoplasty / nose bridge / alar reduction / bridge augmentation / augmentation rhinoplasty / nasal tip / deviated nose / hump nose / short nose / long nose
cheek augmentation / facial contouring / laser liposuction / flat forehead / fat injection