D
id
yo
u kn
o
w
that
g
reen
t
ea
has been proven to be one of mother nature's greatest herbal remedies?
G

reen tea
is known as one of the healthiest beverages. Not only is it loaded with
antioxidants and nutrients
that have a powerful effect on the body, but it also helps increase
brain function
,
fat loss
,
lowers risk of cancer
, and many other
incredible benefits
.
Green tea has been used as a medicine for thousands of years, originating in China but widely used
throughout Asia
. Green tea contains various bioactive compounds that can improve your
overall
health.
Many of the bioactive compounds found in the
tea leaves
are loaded with large amounts of
important nutrients
. Loaded with polyphenols like flavonoids and catechins, they function as powerful antioxidants. These substances can reduce the formation of free radicals in the body, protecting cells and molecules from damage. They also
play a key role in aging and all sorts of diseases.
One of the more powerful compounds in green tea is the
antioxidant Epigallocatechin Gallate
, which has been studied to treat various diseases and may be one of the main reasons why green tea has such
powerful medicinal properties
.
1.
Weight loss.

Green tea increases the

metabolism. The polyphenol found in green tea works to intensify levels of fat oxidation

and the metabolism rate at which your body turns food into calories.
2
Skincare
.

Green tea can also help with wrinkles and the signs of aging. This is because of their antioxidant and anti-inflammatory activities. Both animal and human studies have demonstrated that green tea applied topically can reduce skin damage as well.
3.
Diabetes
.

Green tea helps regulate glucose levels slowing the rise of blood sugar after eating. This can help prevent high insulin spikes.
4.
Heart disease.
Scientists think, green tea works on the lining of blood vessels, helping keep them
stay relaxed
and better to withstand changes in blood pressure. It may also protect against the formation of clots, which are the primary cause of heart attacks
5.
Blood pressure.
drinking three to four cups of green tea daily has been shown to promote
heart and cardiovascular health
,
courtesy of its ability to relax blood vessels and protect against blood clots.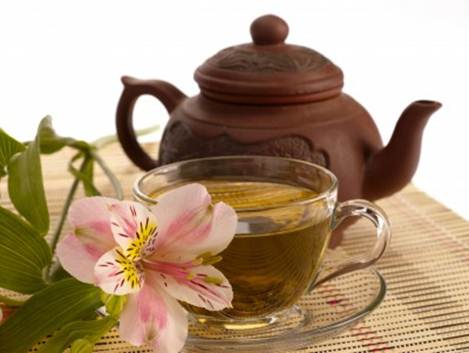 6.
Depression
.
Theanine is an amino acide naturally found in tea leaves and is thought to provide a
relaxing and tranquilizing
effect.
7.
A
lzheimers and
P
arkinson's
.

It i
s said to delay the deterioration caused by Alzheimer's and Parkinson's. Studies carried out on mice showed that green tea protected brain cells from dying and restored damaged brain cells
8.
Anti-bacterial.
Tea catechins are strong anti bacterial and anti viral agents which can make them effective for treating everything from
influenza to cancer
. In some studies, green tea has been shown to inhibit the spread of many diseases.
Real people, real results
ID Hospital, where happier faces are discovered.
(From facial bone to eyes and nose plastic surgery)
Tel (English Hotline):
+82-2-3496-9783 / +82-2-3496-9787 /+82-2-3496-9785
ID Mobile :
+82-10-3187-5905
E-mail:
doctor@idhospital.com
Skype / Kakao ID:
idhospitalkorea
New Address
:
ID Hospital, 142, Dosan-daero, Gangnam-gu, Seoul, Korea
(OLD address: ID Hospital, 5-6, Gangnam-gu, Seoul)
- Walk straight for 200 meters from exit 1 of Sinsa Station (line 3). We're located next to Young Dong
Hotel.
ID hospital korea review
ID hospital korea review
Eye surgery/Nose Surgery/ Fat Injection Surgery / eye job, nose job, dermal fat graft surgery / botox
breast augmentation, breast surgery, breast enlargement, breast job, boob job
K
orea cosmetic surgery / korea cosmetic plastic surgery / korea cosmetic plastic surgery before and after
korean cosmetic surgery / korea celebrity plastic surgery korea cosmetic surgery before and after (eye)
eye surgery / eye job / double eyelid surgery / eye revision surgery / secondary eyelid surgery
ptosis correction / non incision eyelid surgery / lower eyelid surgery / eyelid surgery / lateral canthoplasty
levator surgery / eyelid contouring surgery / lower blepharoplasty / upper blepharoplasty
epicanthoplasty / incision eyelid surgery
nose surgery / nose job / rhinoplasty / nose bridge / alar reduction / bridge augmentation / augmentation rhinoplasty / nasal tip / deviated nose / hump nose / short nose / long nose
cheek augmentation / facial contouring / laser liposuction / flat forehead / fat injection