Real Self Camera Review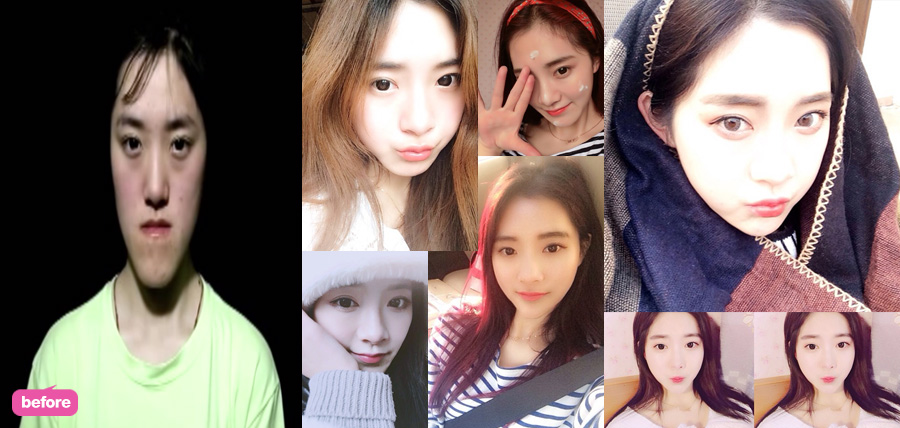 Guo Fang Yuan

Age : 28
Symptoms : 17mm longer than normal, lower jaw disability creates functional problems.
Surgeries performed : No-tie two jaw surgery, V Line square jaw reduction, V3 lifting

Before surgery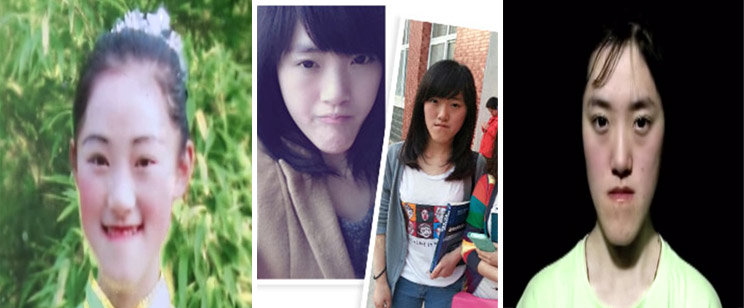 I'm a college student who is majoring in civil engineering.
I've been bullied by other people since I was young due to my long and protruding jaw.
They often called me a 'Monster'. I soon realized that my appearance was very different compared to normal people and ever since then, I lost my confidence.
I wasn't feeling comfortable around people and was always embarrassed when someone looked at me.
My jaw issue was probably caused from me falling off of a chair when I was about 3 or 4 years old. That is when my upper jaw stopped growing I believe.

Consultation day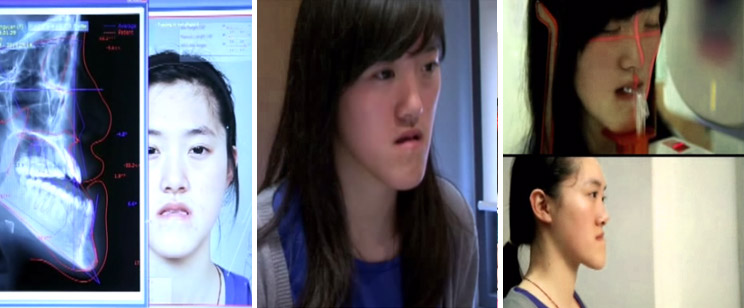 I went to ID Hospital to have a consultation and examination before surgery.
A doctor advised my surgery was going to be very complicated since I had severe level of mandibular prognathism.
I was amazed when I heard my jaw only was 17.8 mm and malocclusion was also so severe that I cannot even chew properly when I eat.

My doctor, Dr. Sang Hoon Park, who is a founder and lead surgeon of ID hospital said, "Overall, since you have attractive feminine features, we will only perform the surgeries that are urgent and mandatory in this case. While concentrating on getting a better, even bite we will in addition create a more physically appealing jaw line."

Dr. Young Tae Seo who will be perfoming V3 lifting for me said, 'After the jaw surgery, sagging skin and fat muscle will be gently lifted though the V3 lifting surgery.
Doing so will improve wrinkles and elasticity in the skin.

The day of surgery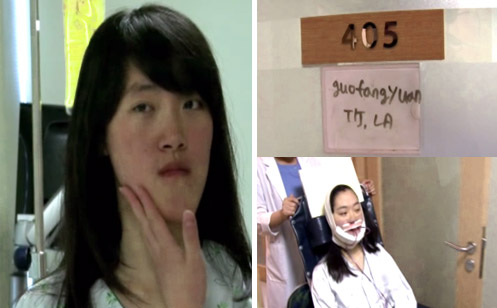 Today is the surgery day that I've been looking forward to.
I was really nervous because I came all the way to Korea to have this done all by myself, without any family or friend.
But I've decided to be brave, since I know I will be more beautiful after this surgery.
I want to change myself and become more confident!

3 months after surgery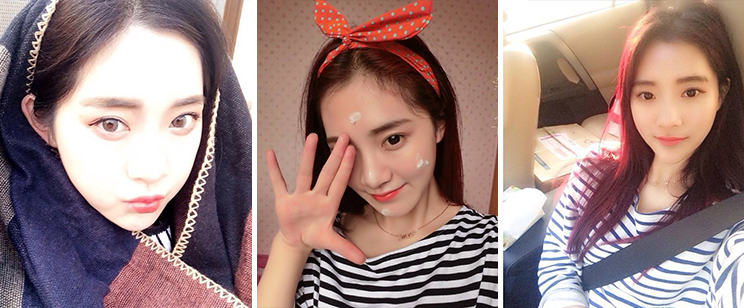 An unbelievably amazing transformation!
My beauty plan was not only to become more beautiful, but also to restore calibration into my bite.
1. The No-tie double jaw surgery
For this serious case of protrusion, mandibular prognathism will be treated for the protruding elongated jaw by correcting the upper and lower jaw through this surgery.
Not only will doing so aesthetically improve the jaw-line, but will treat any functionality issues.
2. V line square jaw surgery
T osteotomy and V line square jaw surgery to create a petite, cute and appealing face shape
3. V3 lifting
Simultaneously working the fat, skin, and muscle along the jaw line for a perfect V
4. Dental correction
Post surgery orthodontic treatments to rearrange and realign the teeth in order to restore calibration back into the bite.
Real people, real results
Tel (English Hotline): +82-2-3496-9783+82-2-3496-9783 / +82-2-3496-9785+82-2-3496-9785 / +82-2-3496-9787+82-2-3496-9787
Kakao ID: idhospitalkorea
Add us on whatsapp : +821031875905+821031875905
Address: ID Building 574-2 Shinsa-dong, Gangnam-gu, Seoul, South Korea
ID hospital korea review
ID hospital korea review
Eye surgery/Nose Surgery/ Fat Injection Surgery / eye job, nose job, dermal fat graft surgery / botox
breast augmentation, breast surgery, breast enlargement, breast job, boob job
K

orea cosmetic surgery / korea cosmetic plastic surgery / korea cosmetic plastic surgery before and after
korean cosmetic surgery / korea celebrity plastic surgery korea cosmetic surgery before and after (eye)
eye surgery / eye job / double eyelid surgery / eye revision surgery / secondary eyelid surgery
ptosis correction / non incision eyelid surgery / lower eyelid surgery / eyelid surgery / lateral canthoplasty
levator surgery / eyelid contouring surgery / lower blepharoplasty / upper blepharoplasty
epicanthoplasty / incision eyelid surgery
nose surgery / nose job / rhinoplasty / nose bridge / alar reduction / bridge augmentation / augmentation rhinoplasty / nasal tip / deviated nose / hump nose / short nose / long nose
cheek augmentation / facial contouring / laser liposuction / flat forehead / fat injection